French Braids Hairstyles
What I love most about French braids hairstyles are the fact that any hair type can wear them. A French braid is similar to cornrows in the fact that you have to gather the hair as you are braiding in the desired direction.
The direction that most French braids fall are going straight back down the back of the hair. This style does not require a ponytail holder at the base but still creates a look of a ponytail look.
These styles can fashion the illusion that your hair is longer than it really is. It is a very popular style of wearing ones hair, especially if you get really creative with it.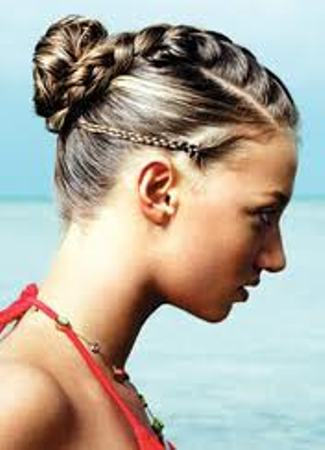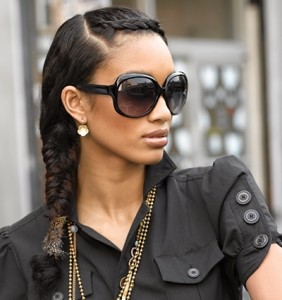 French braids start the top or middle crown area of your head, with the first sections of hair braided to start the braid off. While maintaining the three braided sections you simply go down the back of the head and gather hair clump by clump until you finish. The end portion of the hair will be braided in the traditional fashion of a regular braid.
The French braid hairstyle origins from that of France. The French saw the hair of the African culture and Indian culture and utilized it to style their own hair. So this braiding technique can be found all over the world.
Some of the styles that root are from that of the French braid are fishtail braids and Dutch braids. The Dutch braid is known as the inverted French braid. The fishtail braid which is a very popular braiding form is typically swept to the side of the head, creating a type of side ponytail look.
One down fall of French braids are the fact that they do not hold up very well over the long haul, yet they can be very stylish and beautiful for the time period that they are worn.
French braids hairstyles can help you pull all your hair into a style even if the hair is too short to be pulled into a ponytail. Also the style looks very simple in nature; it is something that will take time to practice and master.
If you desire the French braid hairstyle on your own hair, be prepared to have trials and errors in attempting this style on yourself. Nevertheless, practice makes perfect. So play in your hair until you get the wanted looked of the famous French braids hairstyles.
French Braids Hairstyles are so nice! Now check out the Girls Braids Hairstyles