Washing Kinky Twists or Braids: My Method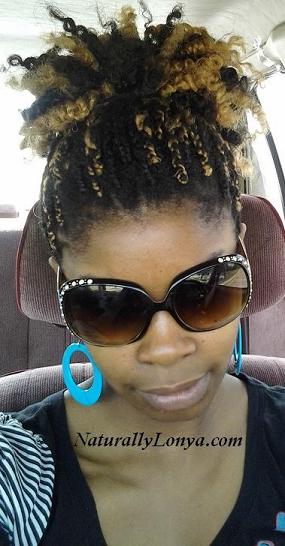 Washing Kinky twists is possible and is needed for healthy hair and hair growth while wearing this protective hairstyle.
This is the third part of the series that contains "How I wash my Kinky Twists".
This is how I wash and condition and deep condition my hair while in Kinky twists and braids. Regardless of the type of twists style or braided style you are wearing, you can use these steps in the series.
How I maintain kinky twists, how I wash Kinky twists, and my hair care routine while I'm in twist or braids is a three part series.
Preparing and Washing Kinky Twists
I wash and deep conditioning my hair weekly and I will co wash my hair in between washes if my hair or scalp needs it.
You can choose to wash and condition your hair every two weeks if that is what your hair and scalp is use to.
Now as for the washing of Kinky twists, I use my home made products because nothing else gets my hair cleaner!
Baking Soda Wash:
•2 tablespoons of water
•1 tablespoon of condition
•1 tablespoon of baking soda
This was applied directly on my scalp using a "relaxer" hair brush bought from the local beauty supply store.
Apply this "Pre-Poo" mix on my hair and massage it in for about five minutes and then rinse it out.
Next I apply a protein deep conditioner:
•1 whole egg (whisked)
•2 teaspoons of extra Virgin olive oil
•1 teaspoons of Avocado oil
I apply the deep conditioner mix the same way I apply the pre-poo mix.
After I rinse out the protein deep conditioner I co-wash my hair with VO5 Moisture Milks to make sure all the protein deep conditioner is rinsed out
I follow that with an apple cider vinegar rinse:
•1oz of Apple cider vinegar
•7oz of Water
Rinse out with water and then apply your hair to air dry. This method will leave your hair shiny and clean. It is best to then spray on a leave in conditioner and follow with a hair oil if needed. This method is hands down the best method I have used to clean my hair while in Kinky twists braids.
If You Want to Learn How-To Maintain, Style, Color or even Transition to Natural Hair, Then Click Here!