Big Chop: Naturally Lonya's transition from relaxed to natural
This is the article I wrote and the video I made about my big chop (BC) back in July 2010. I could not believe that I actually made it a whole year without a relaxer, or the fact that I was now totally natural.
There I was out for the world to see! Big Chopping (BC) is really a freeing experience.
My Big Chop Article
Originally written in July 2010
Well, I finally did it after a year of transitioning to natural hair, I BC'd. It was a very emotional event which was somewhat surprising to me since I have been waiting with great anticipation for an entire year! I was scared, happy, nervous, and thrilled.
I really just have a wave of emotion going through me just about every minute of the day. I was so obsessed with my hair this past weekend that I told friends and family that I can't talk about hair for at least a week! For those of you who just BC'd or are wearing your natural hair out for the first time know what I'm talking about. I feel so "naked", out in the world for everyone to see! Just kind of unsure of myself.
I BC'd Friday July 19, 2010 and my last relaxer was July 9, 2009. I feel so free and ready for the world! -Yes, I know that may sound like a contradiction but again I have a roller coaster of emotion going through me!
My Big Chop Hair Style!
Before you Big Chop...How to start on your path to become natural!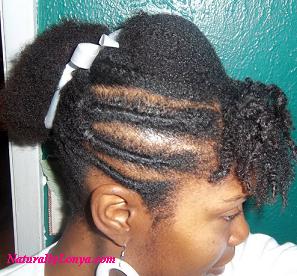 I cut and styled my own hair. My first attempted style was a wash-n-go or a rake-n-go...which totally did not work! So then I did a braid out bang, twists on the sides, a hump at the top, and a puff in the back. Yeah I know that is a lot for the first hairstyle, but I wanted to look fierce with my natural hair coming out debut! =)
The braid out did not last so the next day I did a double hump and that's how I've been wearing my hair. How do you like it?!? Stay tuned for more of my natural hairstyles.
I think I'm going to do mostly low manipulation and protective styles-that way my styles can last and my hair can stay healthy and thick.
Oh by the way I have the kinkiest hair type 4a/4b. Hey there may even be some 4c in there...LOL! I'm in love with my hair and I'm thankful God bless me with such a thick head of hair!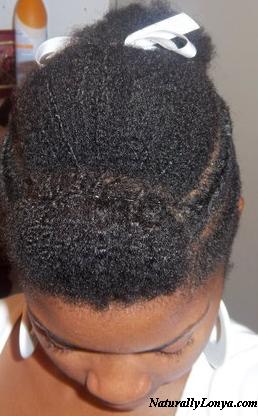 Have A Great Story About This Topic?
Do you have a great story about this? Share it!