My Natural Hair Story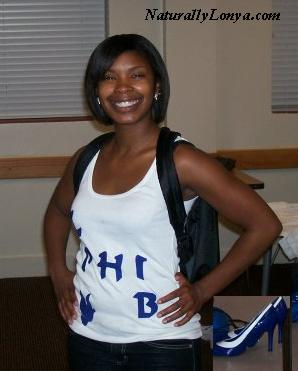 Natural hair was an unknown concept for me the first 23 years of my life. Even as a child I was received a relaxer at the age of 2-3 years old, according to my mother. Yet I have always loved curly hair and curly hairstyles.
There came a point in my life where I was just fed up with my relaxed hair, and all the problems and stress associated with it. I could only do so many black hairstyles and I became bored with them.
There I was, in my second year of grad school, and yet I had no knowledge about how to help my hair.
So it was then that a friend suggested I go natural. I was confused by that very idea. "Me go without a relaxer!?!, The one who loves straight hair!" I of course hesitated initially, but then my curiosity grew. I became more and more aware of my constant thoughts on the whole afro hair subject matter.
Start your natural hair transition today!
My First Attempt
I tried to focus on what my friend was telling me. They stated that all I had to do was to simply stop putting a relaxer on my hair. So I was like, "Wow, it's that easy!". "I can do that!"
Well little did I know it was more to it then, that!
My African American hair started breaking and falling out everywhere. I was so freaked out, that I immediately put another relaxer on my hair.
I only made it two months without a relaxer.
I was again going through the same problems with my black hair as before. It was thin, lifeless, and broken.
Natural Hair Success!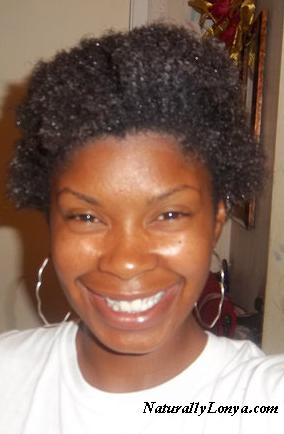 I stumbled upon YouTube's Black Hair Community. I was totally blown away. I spent months upon months researching black hair care and black hairstyles.
I figured out the best products for my hair type, the best tools, how to handle my hair, and how to grow it longer.
Now with the right tools and information at hand, I was ready.
I started my natural hair transition in July of 2009.
I spend the next year growing my hair out and educating myself. Then in the hot july of 2010, I big chopped. I was so amazed to see my natural hair and its authentic beauty.
Ask your hair questions here!
Do you have hair issues that you just can't seem to solve? Do you need help or advice? Share it! Ask me, Naturally Lonya, and I'll be more than happy to help!
What Other Visitors Have Said
Click below to see contributions from other visitors to this page...

Regrowing Hair Previously Used NoLye Relaxer

Good Evening, I was experimenting with my natural hair and used a no lye relaxer. Tired of wearing wigs. How can I get it back without using chemicals …